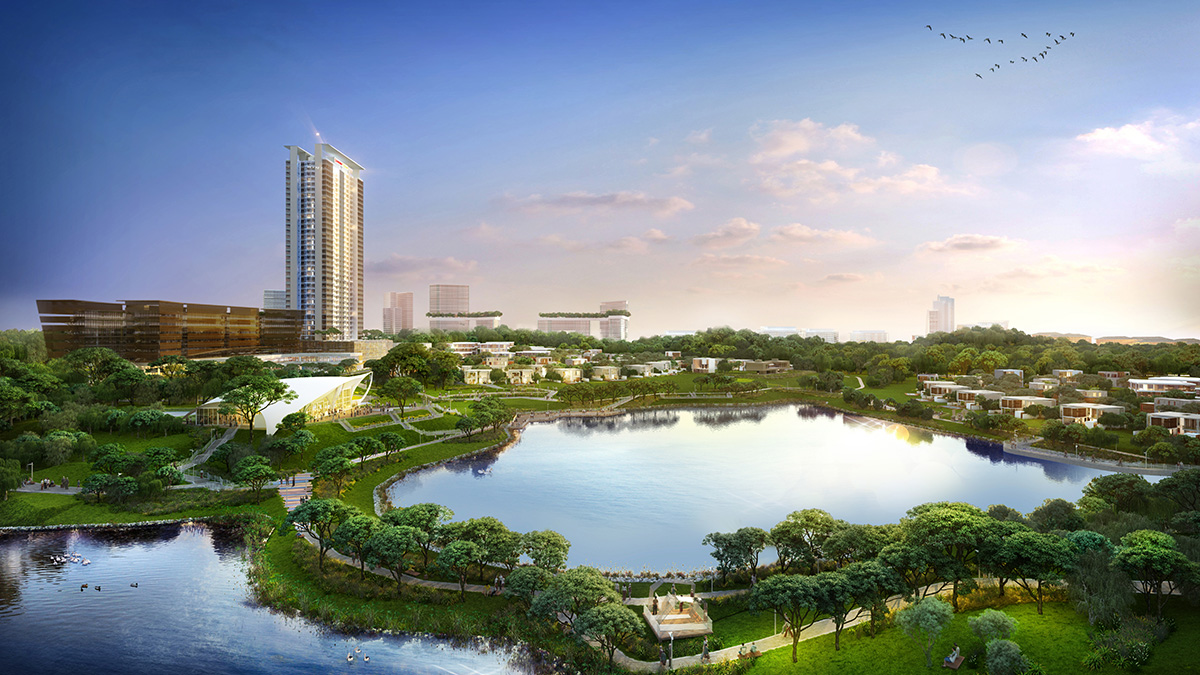 Poised to be the Central Business District (CBD) of Iskandar Puteri (formerly known as Nusajaya), Medini is growing steadily with the on-going infrastructure development and numerous property projects that will turn this quiet region of southern Johor into a vibrant city in years to come.
Flanked by newly developed residential areas, leisure and tourism district — Puteri Harbour, the state government and administrative centre — Kota Iskandar and the prestigious education hub — EduCity, Medini has all it takes to become the investment destination for property buyers and also homebuyers who are looking for modern homes in a self-sustained township in the south.
The township development comprises four integrated development clusters, namely The Compass (luxury development cluster), The Crescent (lifestyle retail and business park cluster), The Pulse (premier development cluster) and The Park (residential and boutique commercial cluster).
"Over the years, many prominent developers have gained a foothold in Medini. With the concerted effort between the public and private sectors, a few catalytic developments such as Legoland, Gleneagles Hospital and Iskandar Malaysia Studios had begun operations," KGV International Property Consultants Sdn Bhd executive director Samuel Tan tells EdgeProp.my.
Notably, potential investors or homebuyers in Medini get to enjoy Real Property Gains Tax (RPGT) exemption, no minimum threshold for foreign purchasers, no corporate tax (selected businesses up till 2020) under the special Medini incentives aimed to spur investment in the area.
Banking on strategic location
Medini is en-route to be one of the most prime locations for property in the southern region. For a start, it is about a 15-minute drive to Singapore via the Second Link bridge from the Coastal Highway Southern Link (CHSL). Additionally, the toll-free Iskandar Coastal Highway connects the area to Johor Bahru.
Meanwhile, the prestigious education hub, EduCity (University of Reading Malaysia, University of Southampton and more) is less than 5km away.
"The CHSL linking Medini to the Second Link bridge towards Singapore benefits residents staying within Medini commuting to Singapore for work purposes and Singaporeans visiting the western part of Johor Bahru," says Tan.
Additionally, in Sunway Iskandar, there are daily public bus services (Causeway Link) to Singapore (Jurong East and Boon Lay).
The self-sustaining city of Medini also boasts many amenities such as the Gleneagles Hospital Medini, Legoland Theme Park, Edible Park, Sunway Big Box (a retail hybrid park, first of its kind in the country that features big warehouse concept stores in an open-air strip mall environment) and more.
Speaking of prominent developers, one such example would be Sunway Property's township in Medini — Sunway Iskandar. The integrated sustainable development offers a synergic blend of nature's beauty with contemporary city lifestyle — some 40% of the township is filled with greenery and water bodies.
For instance, the Sunway Citrine Lakehomes — a landed development in the township's Lakeview precinct. Consisting of 361 double-storey linked houses, double-storey link cluster homes and townhouses, community hall with badminton courts and green jogging paths, the gated-and-guarded project is located next to the 20-acre Emerald Lake, Sunway International School and the mixed development Sunway Citrine Residences & Hub. Those commuting to Singapore will also benefit from the Causeway Link bus stop at the area.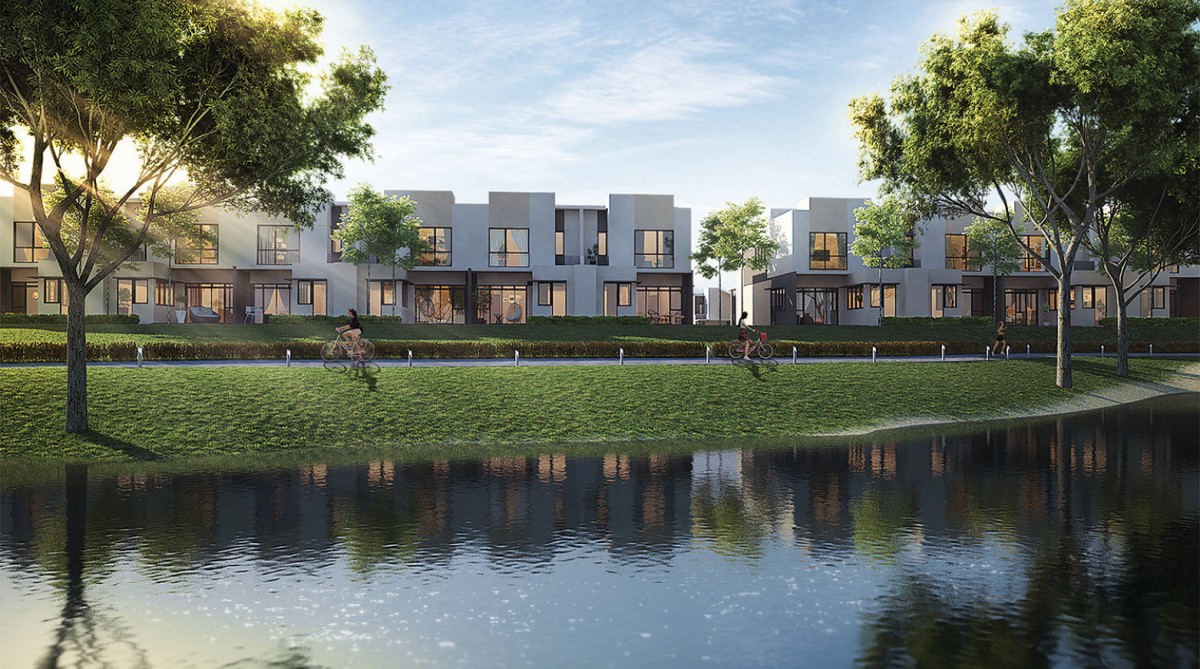 Now that's convenience at your doorstep.
"Sunway Iskandar has got a lot of potential in the long term. It is a holistic place where children run free, neighbours bond and a modern city where sustainable living prospers," notes KGV's Tan.
"While the property market sentiment is weak these two to three years as a result of a confluence negative factors like US-China trade war and Covid-19, the area will be popular again when the markets rebound. Generally, the property market is still stable with landed residential properties remaining a popular choice.
"In addition, Sunway Iskandar has launched the last phase of Citrine Lakehomes on June 21, 2020 and it has achieved 70% sales. Meanwhile, its Phase 1 and 2 homes are fully sold. This shows that there are still buyers looking for the property regardless of the uncertainty of the market," Tan added.
Generally, prices and transactions for landed houses in Iskandar Puteri remained stable. According to data from EdgeProp Research, as of early September 2020, there were 37 transactions for landed properties in Iskandar Puteri with an average transacted price of RM713,811 or RM379 psf.
For the entire 2019, there were 204 landed property transactions with an average transacted price of RM748,461 or RM377 psf.
"For those who are buying for own occupation, this is the best time to start scouting around and do some serious homework. As long as the property ticks all the boxes, it is worthwhile to buy. For investment properties, one will have to look at the yield and must be comfortable with the return sustainability. Tenant profile is crucial," Tan advises.
In it for the long-term
Not without its gripes, land ownership in Medini is an unconventional one, notes Tan. "The authorities should also consider converting the lease of Medini to a proper leasehold or even freehold tenure like that of Danga Bay and Bandar Baru UDA," he explains.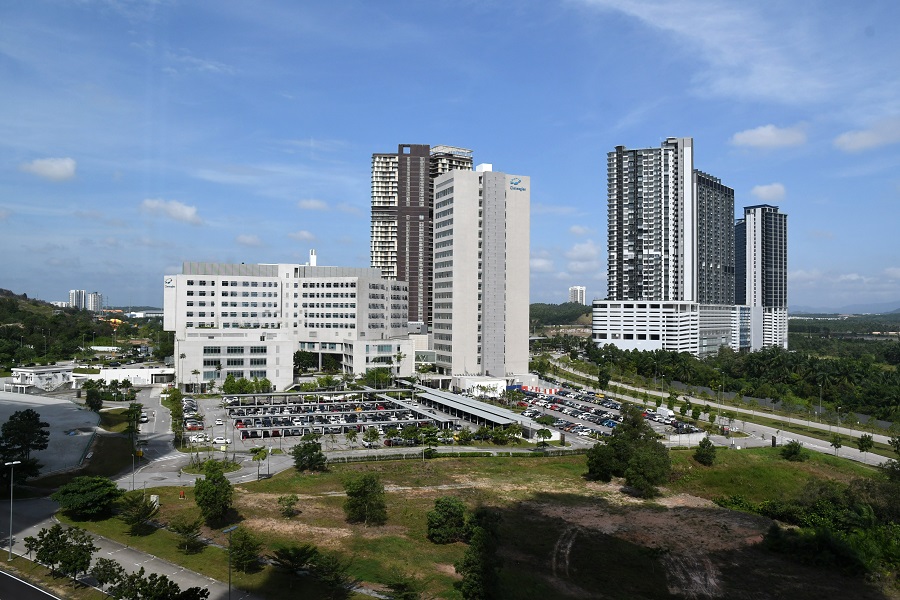 Nevertheless, he still holds the view that the long-term prospects for Medini is good.
"In view of the strategic location with its proximity to Kota Iskandar (the administrative centre of Johor Bahru) and catalytic developments such as EduCity and Puteri Harbour; good master planning and excellent infrastructure; Medini definitely has the potential to be the second Central District Centre (CBD) of Johor after Johor Bahru.
"To build on the existing strengths, the authorities and master developer should look into the issues such as land lease, high plot ratio, oversupply of high-rise developments in the area.
"Property market moves in cycles. The current economic doldrums and Covid-19 pandemic will pass. To ride the next wave, it is pertinent to resolve all the issues. In particular, the land lease issue must be resolved quickly and amicably," notes Tan.
Source: edgeprop.my